Spending the Night at Asiatique Riverfront Bangkok
Holidays to Bangkok without visiting Asiatique are incomplete. Asiatique is an outdoor concept tourist spot located on the banks of the Chao Phraya river. The strategic location and easy transportation are the reason why travelers visit Asiatique every time they go to Bangkok.
The Asiatique area is very large, some of it is divided into 4 districts. These four districts are Chareonkrung District, Town square district, Factory District and Waterfront District which cover shopping, theater, restaurants and so on. If you are confused, you can take maps in tourist information for free.
If you want to spend the night at The Asiatique Riverfront Bangkok, don't forget to book a room at the Aumplumpini Hotel Sathorn, this hotel is a 4-star hotel accommodation at affordable prices.
Here are several things you can do while you are on The Asiatique Riverfront Bangkok:
1. Waterfront District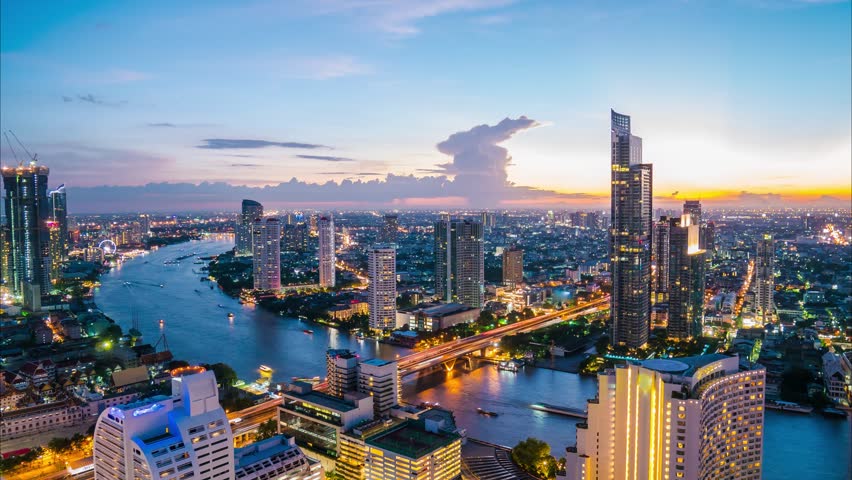 The Waterfront district is located at the entrance of the Chao Phraya River. In this waterfront area, there is a seating area that faces the river. The best time to visit the Waterfront district is in the evening, the sky is still visibly clear while the lights turn on.
2. The Asiatique Sky Ferris Wheels
In the waterfront district area, there is Sky Ferris Wheels, which is the icon of the Asiatique. From a distance, this gondola looks magnificent with the height 60 meters tall and 42 gondolas.
The ticket price is 400 bath. One gondola can be used for 6 people sharing with other visitors. If you want to ride the gondola yourself it can cost 1,500 baths for 2 people.
3. Shopping for souvenirs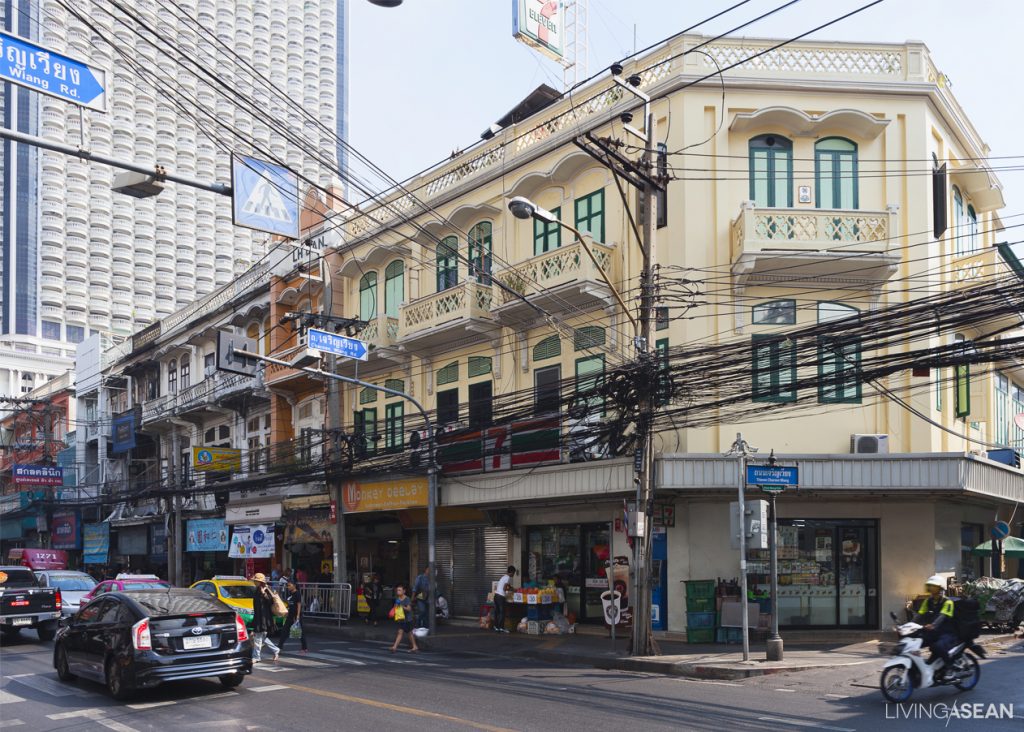 If you don't have time to go to MBK Mall, you can buy souvenirs in the Asiatique which is located in Chareonkrung district. The location of this district is near the entrance on the side of the road.
For the price, it's cheaper in the Asiatique. But you have to bargain the price first, more the night the price gets cheaper. The souvenirs are also complete, T-shirts, key chains, fridge magnets and so on.
4. Install Love Lock on Juliet Love Garden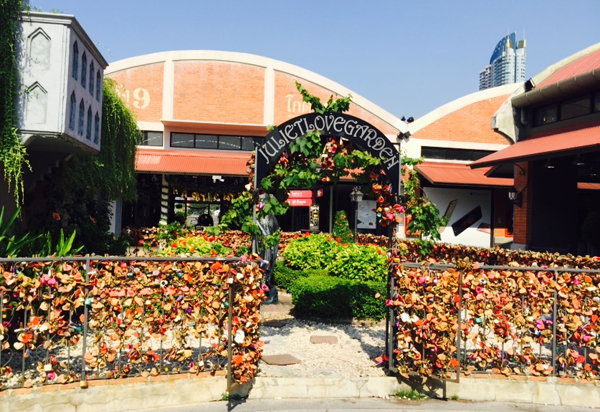 In the town square district area, there is a Juliet statue which is surrounded by an iron fence and colorful padlocks. The concept is similar to a love lock in Korea. If you want to put padlocks with your partners' names, you can buy the padlock in the entrance of Juliet Love Garden.